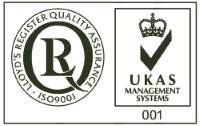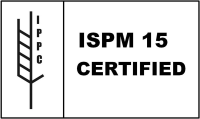 L P Foreman & Sons Ltd
---
has been established for over 130 years as a leading supplier of transit packaging products, and logistics packing services to industry.
Situated on a modern 40,000 sq. ft. manufacturing facility we have adapted our business to our customers needs. ISO 9001 & MPAS (Military Packagers Approval Scheme) packaging accreditations, along with ISPM 15 wood export certification.
'Packaging that cares for your Product'
---
A leading supplier of transit packaging products and logistics packing services to industry, medical and the military. Using a combination of corrugated boxes, wooden cases, pallets, crates, heavy duty corrugated and foam solutions.
We are now working alongside two prestige car manufacturers to provide innovative solutions for the motor industry.
Recruitment
---
Here at Foremans, we are always happy to speak with talented and dedicated people that are interested in making a real difference. From manufacturing to administration backgrounds.
Free Quotation & Design Evaluation
The first part of the Foreman's service is entirely free. One of our expert sales engineers will call on you, discuss your pack requirements, perhaps add a few suggestions of their own. Then within a few days, come back with a quotation covering the project from start to finish.
Manufacture & Testing
Next your packaging will be made to the agreed design in our own manufacturing facility under the control of the Foreman's trained team. We never entrust any part of the process to anyone else: after all it's your satisfaction and our reputation at stake.
Design & Environmental Concerns
Finally, we are not bound to any one material so you may rest assured the design and manufacture will be to meet your needs in a cost effective manner. Due regard and advice will be taken of the current regulations and your company's environmental policy.
Ready to Get Started?
Foreman's have years of experience in designing and testing transit packaging finding solutions to some of the most complex requirements. We can help you find a most cost effective solution to your packaging needs and you will find we have a refreshing view on trying to save our customers money throughout the packaging supply chain.
As we are not tied to just one packaging material and can call upon a full range of products that ensures our customers get the best value for money, it is possible to provide the best solution for the job. Why not let us do a design analysis for you. Where required we have the ability to produce prototypes and have the packaging tested to meet commercial or military standards.
When it comes to design military packaging we have MPAS approval to design to tight military standards. Our packaging draughts people will be able to produce drawings and manufacturing specifications to ensure, once approved, that we can consistently manufacture to the same standards.
Wood Packaging
Our City & Guilds trained staff ensure high quality products and the ability to produce specialised requirements when necessary. From pallets to cases. We have the modern computer aided machinery and skills to produce cost effective solutions. Our Product Range & machinery Includes:
Softwood cases, crates & pallets.
Plywood & OSB cases & pallets.
Cushioned Pallets.
ISPM 15 Export Certified.
Comb jointed cases.
SPIS products from technical drawings.
Automated nailing & CNC routing machines.
Computer aided production from cutting to assembly.
Corrugated Products
We have the manufacturing capability to produce anything! Within one department we can offer the full range of heavy duty Tri-Wall export products along with the more conventional light weight grades. Offering designs to suit our customer's requirements.  With our full range of materials we can offer a perfect packaging solution, printed to your specification. One of our many selling points is our ability to produce short runs, we will produce one box or thousands, just tell us what you need. If demand is great enough we can set up a KAN BAN or JIT system for you. General Product Range:
Heavy Duty Cartons & Fittings. Printed upto 2 colours
Conventional Cartons & Fittings. Printed up to 2 colours
Wrap-arounds & Die-Cut fittings
Solid Board Products, one of the few companies still able to produce 040, 060 and 090 solid board cartons in any quantity
100% H/Duty Corrugated Export Pallets. No Export Certificate Required
Plastic & Aluminium Packaging
L P Foreman & Sons Ltd recognised that the packaging market was changing fast.  There has been a huge emphasis on re-usable packaging and environmental issues relating to packaging products. Much of this has been lead by legislation worldwide, relating to packaging cycles and manufacturer responsibilities. These products are durable and lend themselves to re-usable packaging setups.  By using these you can save money and reduce the production of throw away packaging. All of these cases can be made into composite packs and fitted out to hold one or many of your products inside. We also produce tote trays in all materials which are used to move products around during manufacture. General Product Range:
Correx Plastic Packaging
Peli-Hardigg Cases
General Plastic Cases
Foam Fitted Trays
ZARGES Aluminium Cases
Sealable Foil Bags
From mobiles to missiles; if you make it, we can protect it. Sales display cases can enhance your products and at the same time have a custom built case that will pass the test of time.
Commercial Packing
The Foreman's team have years of experience of export packing our customers' goods.
We are a leading quality export packer, having been packing customers goods for over 50 years. Particularly experienced for high-value low volume items.
We can bring items to our facility at Chelmsford, collate products if needed, measure, make cases in corrugated, plywood or softwood, to ensure the most economic shipment. and then pack using barrier foil and desiccant where required.
Or we can come to you  and pack there and in many cases longer term we can have our staff help run your own despatch department.
Our experience on these matters is at your disposal.
Foam Products
In our state of the art Foam SMU department we have invested heavily in modern machinery to allow us to fabricate anything in foam. We are a Sealed Air authorized distributer for their market leading Stratocell & Ethafoam range of materials. We also hold a full range of Plaztazote closed cell materials for a more complete finished mould. These items are sold separately or combined with our other products and supplied as a composite packaging set. General Product Range:
Foam Fitted Tote Trays
CNC Cutting For All foam
Foam Press Machines
Hot Wire Cutters
Specialist Glue / Heat Assembly Area
Full design and laboratory controlled drop testing available
Foam products and cushion materials from polystyrene to chip foam to LD 70
Engineering approach: our approach to solving a customers' requirements, is to engineer a solution to any problem presented to us. Our range of specialist foam conversion machines (some developed by us) enable us to produce complicated and intricate housings as well as straight forward end caps.
Tote Trays
Foreman's can work with you to produce re-usable tote trays to aid component handling in house, inter site or for dispatch. We stock a range of materials and offer our expertise to enable you to have the most cost effective solution. If required, we can even assist with your kitting component needs.
Packaging Ancillaries
As part of our service we stock a full range of packaging ancillaries thus allowing our customers to have a one stop shop for all packaging needs. We stock sealed air bubble in roll and bag format, which is the market leader to ensure you get the best to protect your product. There are full range of tapes from vinyl to cloth including military grades where relevant. We can even print your logo or special instruction on the tapes if required. Strapping/tools/poly bags/label holders all available from us. Standard & VCI Poly Sheets & Bags
Composite Packaging
We manufacture combination packs using the full range of materials available.  They are supplied in large or small quantities, lay-flat or assembled.  This allows us much more flexibility to offer the customer a superior pack not limited to one product range.These are largely used in applications where the product value is high and / or the packaging requirements are extremely vigorous. These types of packs can also be designed to be re-usable or held in long-term storage.
General Product Range:
Using foam, corrugated, wood, plastic and intricate metal work all can be combined into one pack.
Inner & Outer cushioned packaging including MOD SPIS packs.
Re-usable transit packs with cushion mounts.
Assembled Cushioned Packs.
Solid Board Kraft Boxes
We are one of the few manufacturers left producing solid board cartons commonly known as box rigids. Produced from kraft lined chipboard these boxes meet UK military standard DEF standards 81-11,81-15 . Producing a strong often re usable box where required. Whilst we stock the above materials we also have commercial solid board available and the machines to produce both small and large runs, printed up to 2 colours where required.
Specialist Products
With the skills and converting machinery available we are able to offer manufacturing capability for timber products for example wood components, for the furniture industry, cabinets, desks, worktops, wood moulds and jigs. Fitting out containers, workshop benches and cabinets.
Bar code labels
Type 29 bar code labels, we can supply your labels one or a thousand to DEF standard 81-41 part 6 or just trade. Getting labelling wrong can be a costly mistake, let us work with you to ensure your goods reach the right destination correctly labelled. Printed labels, label holders , all that you require can be with you within 48 hours service. For expert friendly advice, Military or commercial labelling, give us a call.
Based in Chelmsford, we have a dedicated team trained to pack customers products for dispatch UK or worldwide. Working alongside the manufacturing facilities ensures a quick response and cost effective materials used. We have experience of decanting small items like resistors into bar code labelled bags through to packing 10 ton engines for worldwide shipment.
Military packaging has been an essential part of our services where our staff are trained in the military levels of packaging together with knowledge of packing to SPIS levels. The military packing area is temperature and humidity controlled. We can receive and decant bulk items to re distribute and have a transport fleet to collect pack and return. Projects and grouped orders can be loaded on site, into ISO containers for direct shipment. Our experience on these matters is at you disposal.
Our Marketplace
As a large independent manufacturer, examples of our current market base include: MOD contracts, aerospace, medical, scientific, electronic, automotive and leisure. Over the years we have gained an enviable reputation for producing high quality cost effective packaging to house and protect a tremendous variety of products.
JIT, Kanban, Stock and Serve
Whilst we are a manufacturer of packaging we also have extensive experience of keeping the supply chain lean by various methods of serving our customers contracts. For regular volume contracts we can work with you to advise and set up a supply chain that reduces customer stock holding yet deliveries the right packaging on time to your site. Foremans is built on a reputation of having a "can do attitude" to its customers requests.
"Please can you pass on my sincere thanks to your production and shipping team for their help in producing and despatching our urgent requirement of the packaging set, your spec number 2433 which are being delivered to ourselves tomorrow.
With the help of the L.P. Foreman team, we will now be able to ship an urgent delivery to our customer this week, this exceptional service especially during the last week of a month when you already have promised delivery commitments and considering we only call these cartons forward on Monday is very much appreciated.
Thanks again for your help with delivery."
"Helped me out on numerous occasions with your knowledge and expertise and I really appreciate it."
"I consider Foremans to be our primary valued supplier that has an excellent working partnership with us."
"Merry Christmas and a happy new year, thank you for your support and getting us out of some tight situations."
"New design, unit fits perfect. Thanks to all for design and quick delivery."
"Please pass on our thanks to your guys for helping us out with the rapid packing and dispatch. Their efforts are very much appreciated by us."
"Good reliable service in all aspects. Competitive pricing, good customer service."
"Thank you for your recent support in producing foam fitting set. Please pass on my thanks to all who were involved…it was much appreciated."
"Foremans have worked hard to accommodate all of our needs for our equipment. We have developed a good working relationship and the individuals we have dealt with have gone above and beyond our expectations. We look forward to using Foremans for many years to come."
Visit us
ADDRESS
1-4 Farrow Road Widford Industrial Estate Chelmsford Essex CM1 3TH
Call us
PHONE
01245 264521
When
Opening Times
Monday-Friday: 8:30 am to 5:00 pm